If you have received a promotional code for Dauntless, you can redeem it by logging into PlayDauntless.com.
Click on the log in link in the upper left hand corner of the website.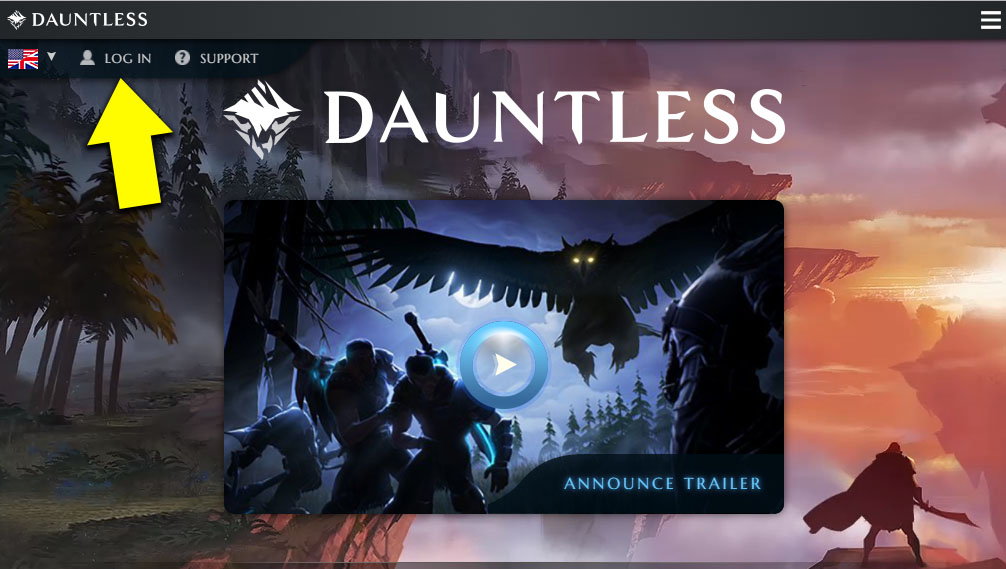 After logged in enter your code on your My Account screen and click Redeem Code. Please note sometimes it may take a little bit for your redeemed content to arrive, and always make sure to double check your inventory.