CB 0.2.8 introduced the ability for players to optionally reset their progression and start their character from scratch. Please note that this will not remove any account items.
If you want to start your adventure all over again, you can do so by heading to your My Account page. From there, expand the Reset Character drop down and click the Reset Character button. After that, you will be prompted to enter your password to confirm the reset, once you confirm, your character will be irrecoverably wiped.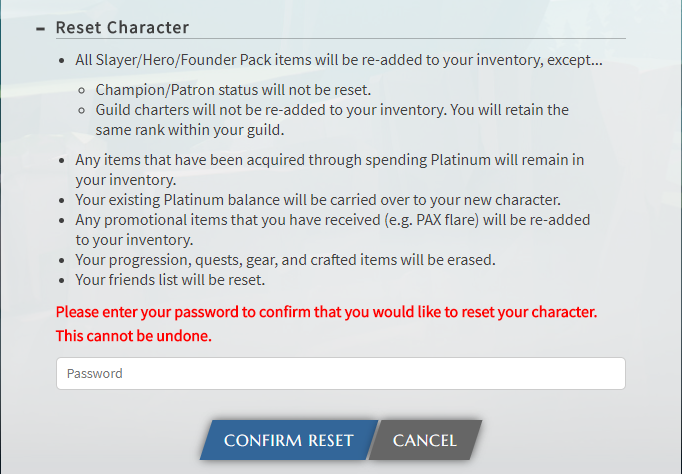 If you run into any troubles or if you have any questions, please contact us and we will be happy to clear it up or look into it.